Quick Tips
Quick Tip
If your heating device is not working check the LED color because each color indicates a device state, and for each state you can try some actions that may clear some Problems. Check the Color guide and IQOS Red LED color meaning .
Quick Tip
To make your battery last longer, and healthy for as long as possible use the only the origional charger and cable. To avoid battery damage do not leave your IQOS device for long time in hot places because it can significantly deteriorates, you also need to keep the IQOS device away from water and clean your device daily (Check IQOS Manual).
Quick Tip
Solid white LED light me that your device is ready, if it is still blinking this means that your device is not yet ready for use. Other LED color means that your device may be malfunctioning. Before taking other actions first check if the charging stick contacts are not loose, so make sure that the contacts are firmly or tightly fixed in place. Keep in mind that you need to clean your IQOS regularly for the device to work properly and give you the continous experience.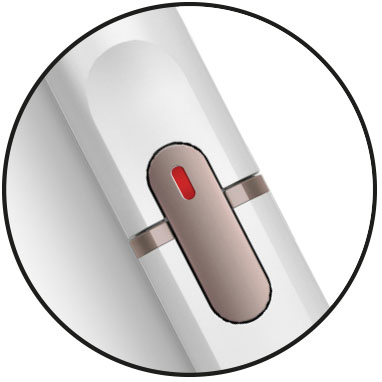 Quick Tip
Some problems can be easily resolved by restrating the device since it is composed of electonics and in some cases due to tempreature rise for example the device may fail. To restart the device check this quick guide for your device Model.
The device was designed to guarantee performance across a range of weather conditions, it is also equipped with Protect Plus System that safeguard the device and improves reliability.